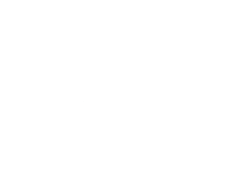 The secrets of
our success…
paired with tapas, paella and some good jamón
Get to know Henneo's journey, from local newspaper in Zaragoza to international media and technological platform in just over 10 years…
… and enjoy some tapas, paella and jamón in our rooftop terrace with some of Zaragoza's best panoramic views
During the congress we will all be talking about the drivers of success in the news media industry… so we thought it would be interesting to welcome you to Zaragoza, our hometown, sharing with you our own personal experience… surrounded by Spanish gastronomy… and with a 360º panoramic view over the city.
We invite you to join us on Tuesday September 27 at 18:00 h in an exclusive visit to Hiberus, our IT branch and technological campus in Zaragoza. We will share with you the main insights of our journey from a centennial local newspaper to an international technology and media group, and will go over our most recent projects in contents, technological innovation, digital advertising, data, and a showroom with some of the most recent technological trends.


Enjoy all of this and more… together with local gastronomy, wine and cocktails in our rooftop terrace with a 360º panoramic view over Zaragoza, our hometown.
We have a limited number of invitations. Register now and reserve your slot!